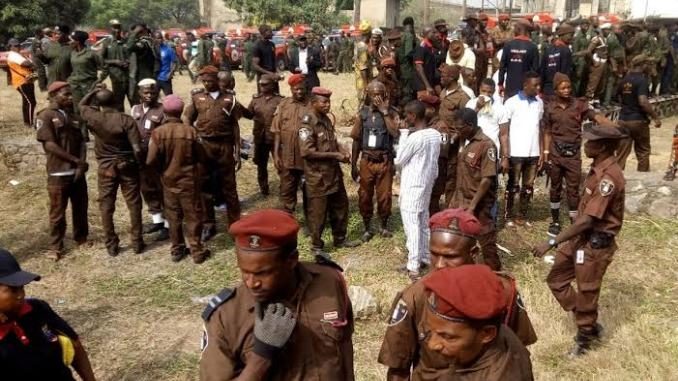 Report reaching 9News Nigeria this hour has it that Osun state local security outfit Amotekun has intercepted a truck carrying Almajiris that were hidden in a container and heading towards Osun state.
No fewer than 14 people suspected to be Almajiris from the Northern part of Nigeria have been intercepted by the Amotekun corps in Osun sttate, they said.
9News Nigeria gathered from a source in Osun state that they were intercepted at Ikire, Irewole Local Government Area of Osun State. The suspected Almajiris were said to be hidden inside container to Osun State.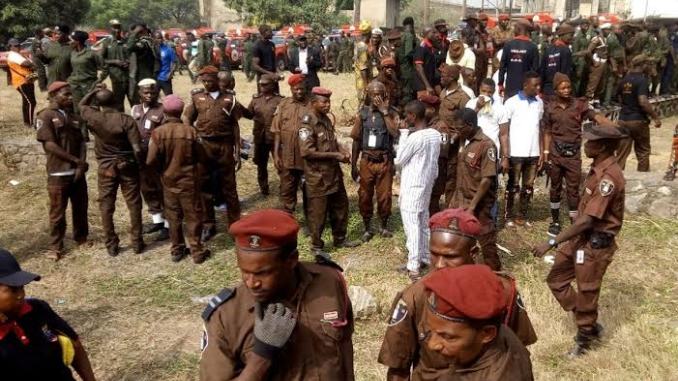 According to the source, when the driver was stopped by Amotekun corps to inquire what was in the container, he was reluctant to open the container. That raised suspicion and the Amotekun corps summoned more momentum and insisted that the container be inspected thoroughly. The corps had to force the driver to open the container, and when he did they found the suspected Almajiris stuffed inside the container.
The source also confirmed to our reporter that the suspects were sent back to where they were coming from.
The Director General Amotekun, Comrade Amitolu Shittu, commended his men for being up to the task, calling on residents to see the Amotekun corps as their own and not otherwise, in the interest of all. He also warned recalcitrants to stay off Osun State or face the full wrath of the COVID-19 law recently signed into law by Governor Adegboyega Oyetola.