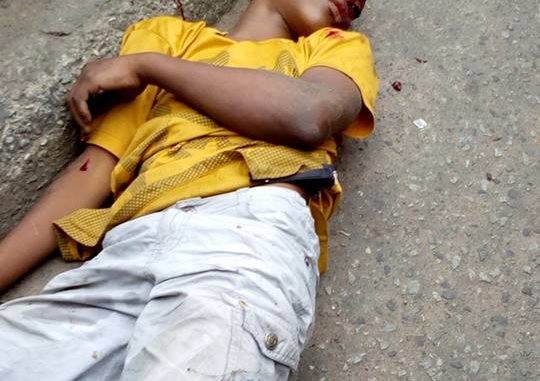 Written by Wisdom Nwedene
I wept bitterly when I saw how a 10 years old boy was murdered just because Okorocha, sorry Okoroawusa wants to destroy a market in Eke-Ukwu in Imo state. It is a disgrace when a governor that ought to have protect the lives of the citizens turn out to be the one killing them just because he is in power and forgets that one day nemesis will come knocking on his door.
Okorocha is a total disgrace to Imo People, for taking a life of that child for nothing. Okorocha now values demolition of market to human lives which shows how stupidity has taken over him.
How can you demolish a market without showing those selling in the market where they will relocate and carry their normal day to day activities Mr Governor? Probably you don't know that thousands depend on Eke-Ukwu market to feed their children daily? I am writing this with tears in my eyes and my prayer is, let the blood of this little boy be upon those that killed him and will keep haunting them forever.