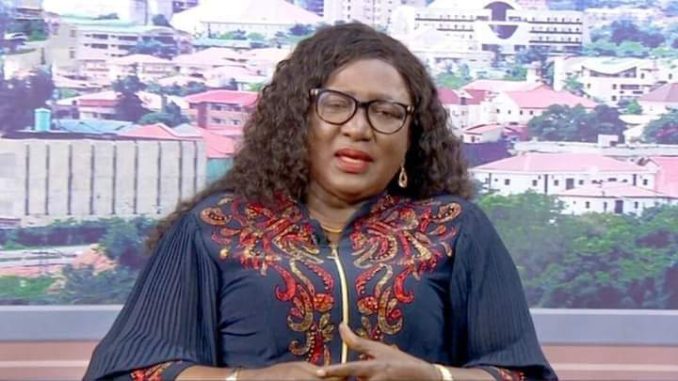 As part of her measures to reduce the rate of sexual harassments which is reported to be prevalent in the University of Calabar in Cross River State, the institution Vice Chancellor Prof. Florence Obi has removed all males staff holding the position of Principal Officers in the faculty of law and have replaced them with female staff.
Prof. Obi disclosed this on Sunrise breakfast show on Channel TV today.
The decision of the school management is coming on the heels of an ongoing investigation of the Dean of the faculty of law Prof. Cyril Ndifon suspension over an alleged regular sexual harassment of female students of the faculty.
The VC said the school management has put in place other measures to curtail cases of sexual harassment between lecturers and students of the institution.
"We have put up measures to see that, going forward, such occurrences are curtailed.
"You can't completely eradicate sexual harassment in schools because it happens everywhere, every country. It does happen but the impunity, the serial abuse, the way and manner in which this is done, is where it becomes a problem.
"In my university, we have put up so many measures that we know, going forward, nobody in the Faculty of Law will hold students to ransom and make any female student so vulnerable to having an amoral relationship
"We have put about seven committees in place. There is a committee to assign students to supervisors because there are accusations that the suspended dean took all female students to supervise and that made them vulnerable to his advances. Now, there is a committee to handle that.
"There is a committee to look at mobilisation to law school which students alleged in their protest letter to us that they (staff) use that as intimidation, as a way to getting some of them to succumb, and that if they don't accept, they may not be mobilized to law school. We have set up a committee to look into that.
"There is a result vetting committee. We have also made a clean sweep in the faculty where we have the acting dean, for now, a woman; the sub-dean, a woman; the faculty officer, a woman; we want to see that the students are protected" she reassured.
Prof Ndifon who was accused of habitually harassing students over sex for marks has been suspended from duty and restrained from going to the University campus while a committee has been set to investigate all allegations levelled against him by female and male students over sex harassment and other violation of the university students/teachers code of conduct.