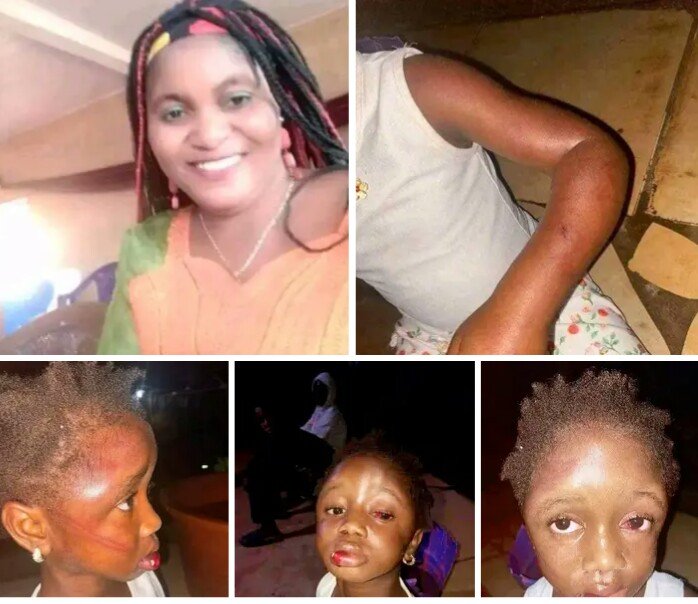 This 5-year-old little girl was beaten merc!lessly by her aunt for taking food from a pot, after she was deprived of food throughout the day.
The little girl was recently brought by her aunt, (pictured) from the village to help her with domestic work.
According to reports, this is just one of several child cases this woman has meted on the poor girl, all in the name of discipline.
This is the highest height of child abuse and wickedness.
This girl must be saved from this monst£r.