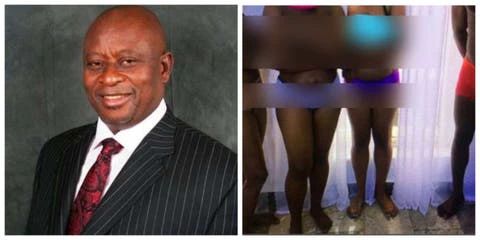 Kenneth Gbagi, a former Delta State Minister for Education, allegedly stripped four of his hotel staff naked for allegedly stealing N5,000.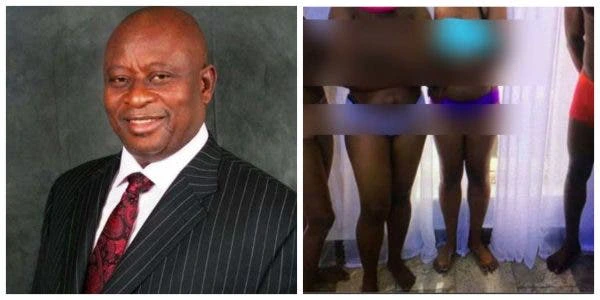 According to a report by Sahara Reporters, Kenneth Gbagi last Friday arrested the four staff working in Signatious Hotel, Warri, Delta State, after they were stripped naked and photographed inside the hotel before finally handing them over to the police.
After dehumanizing the four staff, a male and three females, they were taken to the Ebrumede Police Station to be remanded in custody.
Speaking in confidence with newsmen, a staff of the hotel revealed that his colleagues were arrested by the former minister over the alleged theft of the said amount.
He said:
"My boss, former Minister of State for Education and owner of Signatious Hotel, Chief Kenneth Gbagi, arrested four of my colleagues working for him over the stealing of N5,000 from the hotel when actually the N5,000 was given as a gift to them by a guest because of their good behaviour."
While giving the names of the arrested colleagues as Gloria Oguzie, Victor Ephraim, Rosslyn Okiemute and Achibong Precious, the source said:
"Before they were arrested by the police on Friday last week at the hotel, the four staff were stripped naked while they were photographed in the presence of the police.
"We learnt that the dehumanising treatment was instructed by our boss."
It was further gathered that the hotel management forcefully made some withdrawals from the bank accounts of the four staff through their ATM cards before the police took them away in a waiting van.
Leave your comment on this post