Mikael Bernard tweeted!!
Following controversy bedevilling the death of an Nigerian young star, Mohbad, several tweets have been trunking the social media space.
In this tweet by Mikael, he said Naira Marley is not an outlier, he's a normal example of what the Nigerian business scene is. He added that the industry is a cult, a feudalist mafia run by the scumbags of the society and powered by PR on steroids.
What Mohbad faced is similar to what Runtown faced with Eric Manny. I can go on and list names of people who faced similar issues.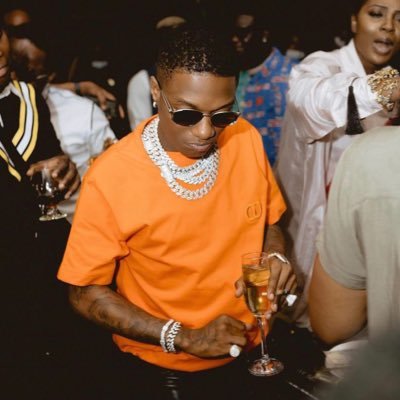 The industry is a cult, a feudalist mafia run by the scumbags of the society and powered by PR on steroids.
The Police, businessmen, courts, politicians, elite and intellectuals are all part of this fiefdom.
The entertainment industry isn't the only place with these mafias. There was the pharma mafia, it was huge before Dora stepped in. I experienced it firsthand as a kid. It shaped my life.
I saw the church mafia from close up. I saw the brutality in Nigerian Christianity from closeup. I can tell you for free, the entertainment industry is a joke compared to church. If you're looking for what mafia looks like, try churches.
If I begin to share the secrets behind churches, Christianity will end in Nigeria. When you see me quoting Bible, it's not bcos I am a Christian(I'm not), it's bcos I was groomed by and for the church mafia. In an alternate world, I'd either be in pharma, or a big pastor. I rebelled and paid the price.
There's the trader mafia. It's super brutal. When I began touching small money, I tried to network my way into their good books. I spoke to a friend who's dad was well connected with these cartels.
After 10 mins discussion with his dad, the old man told me straight up to find something else and do. In his view, I wasn't ruthless enough. He said that the people I'm trying to work with, won't trust me enough to even deal with me. That he can't risk his reputation to link me up with other members of the group.
I learnt from him that many of the people enforcing the rules of this mafia are also victims of the same mafia themselves, but they're chained only by their own greed.
For many of them, they joined the mafia for protection, and can't leave, bcos it basically means signing their own death warrant.
In the end, it's not worth it. I've seen the end of many mafia members, it's always Terrible. Never ends well!
However, an anonymous tweet stated that Naira Marley own the Marlians gang and Samlarry own a very special different gang that's specialized on killing, selling drugs and robbery.
He alleged they have been running this organization for years ,naira brought the drug mdna from UK down to Lagos and that's the business he runs, posted quoted.
Mohbad's death is indeed causing a controversial outcry while police has promised to carryout investigation to identify the actual cause of his sudden demise from the music world.