By Emmanuel Ebimoh
If you're thinking that it is going to be a smooth sail for your favourite team in the English Premier League this season, then you must wake up and smell the coffee in the room.

For what it's worth, the tides are changing. The walls around the mighty are falling, the assumed 'weaker' ones are growing stronger, and the craving for the top is spreading fast across the room.

It may still be early days in the league to make any concrete predictions, but the silent tears and banters are already getting tense.

In the second week of the commencement of the league, a few shocking results were registered.
Manchester United fell to Tottenham Hotspur 2-0 in an exciting game, while the expensive Chelsea team was beaten in typical fashion by 10-man Westham United, 3-1 in a London battle.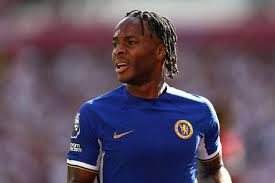 Manchester City ran away with a solitary 1-nil win over the rejuvenated Newcastle United, while last season's runners-up, Arsenal continued their charge with a 1-0 victory against Crystal Palace.

The other games saw Brighton wallop Wolverhampton Wanderers by 4 goals to 1, while Brentford went away to Fulham to get a convincing 3-0 victory.

Unai Emery's Aston Villa trashed Everton 4-0, and Liverpool were too strong against Bournemouth as they won 3-1 on the day.

The next round of matches in the EPL will see the newly promoted Luton visit Stamford Bridge to face Chelsea on Friday night.
On Saturday, 26th August, Bournemouth will host Tottenham Hotspur in the early kick-off of the day, then later, Arsenal will host Fulham by 3pm.

The other games for Saturday are:

Brentford vs Crystal Palace – 3pm
Everton vs. Wolverhampton Wanderers – 3pm
Manchester United vs Nottingham Forest – 3pm
Brighton & Hove Albion vs West Ham United – 5:30pm.

The Sunday big game will undoubtedly be Newcastle's face-off against Liverpool by 4:30pm. We'll wait to see how Newcastle will respond to their last defeat when they face the mighty Reds of Liverpool.

The early kick-offs for Sunday are:

Burnley vs Aston Villa – 2pm
Sheffield United vs Manchester City – 2pm.

The excitement continues as teams battle on the pitch for glory and honour.

Stay tuned with 9News Nigeria as we bring you an in-depth review and post-match analysis of the games involving your favourite teams.