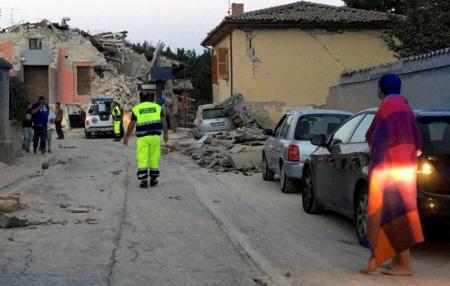 ROME (Reuters) – At least six people are believed to have died following a strong earthquake in central Italy, officials told state broadcaster RAI on Wednesday.
The mayor of the central Italian town of Accumoli said a number of buildings had been badly damaged by the 6.2 magnitude quake.
"Four people are under the rubble, but they are not showing any sign of life. Two parents and two children," mayor Stefano Petrucci told RAI television.
RAI quoted local police as saying two people were known to have died in the nearby village of Pescara del Tronto.
The earthquake struck at 3.36 a.m. (0136 GMT) and was felt across wide swaths of Italy.
(Editing by Crispian Balmer)