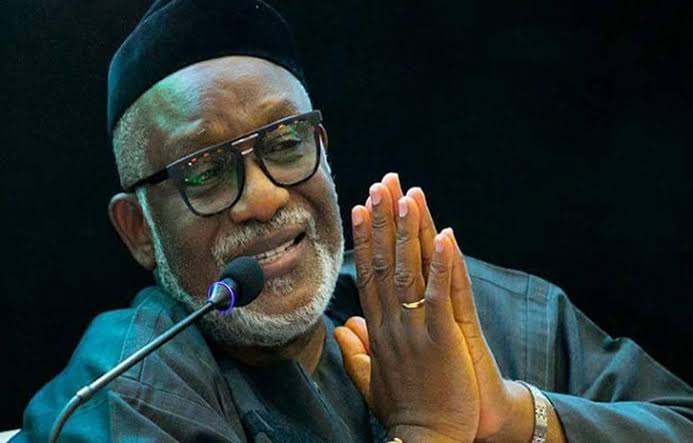 Ondo State governor, Rotimi Akeredolu, SAN, has declared that the strain of marijuana, popularly called Indian Hemp or 'Igbó' in Nigeria, that grow in Ondo State is the best anywhere in the world world as confirmed by Canadian experts.
Akeredolu who spoke while addressing a conference in Akure, the state capital at the weekend, argued that the marijuana ought to be used for medical purposes and not banned completely.
"I'm one person who is convinced about the use to which we can put Marijuana. And I know of a fact, because we have had to bring in experts who have gone round and they believe that the strain of marijuana that grows in Ogbese in Ondo state is the best in the world," he said.
"So, if you have that, a government must find a way to put it to good use. Our own is that we should have a pathway to growing marijuana for medical purposes. It's not for anybody to smoke. And that's why we told National Drug Law Enforcement Agency (NDLEA), you will have your office. The place will be within bounds. By the time they extract the oil, the oil will go. You will not see anybody selling marijuana to people for smoking."
Akeredolu said once the ban on marijuana is lifted, many people will not get involved in it.
"One thing that we have found out is that the moment you lift your ban, most people don't get involved in some of those crimes any longer. I know that people are there who put marijuana leaves wrong use. That's not it. But for medicinal purposes, the demand is high," he said.
"The experts that came are from Canada to test. They went with it from here with the permission of the NDLEA. And after the test, they said, look, you have a better strain than anywhere in the world. Why don't we come in here, develop this place and farm and get the seed for medicinal purposes. I don't see wrong in it."