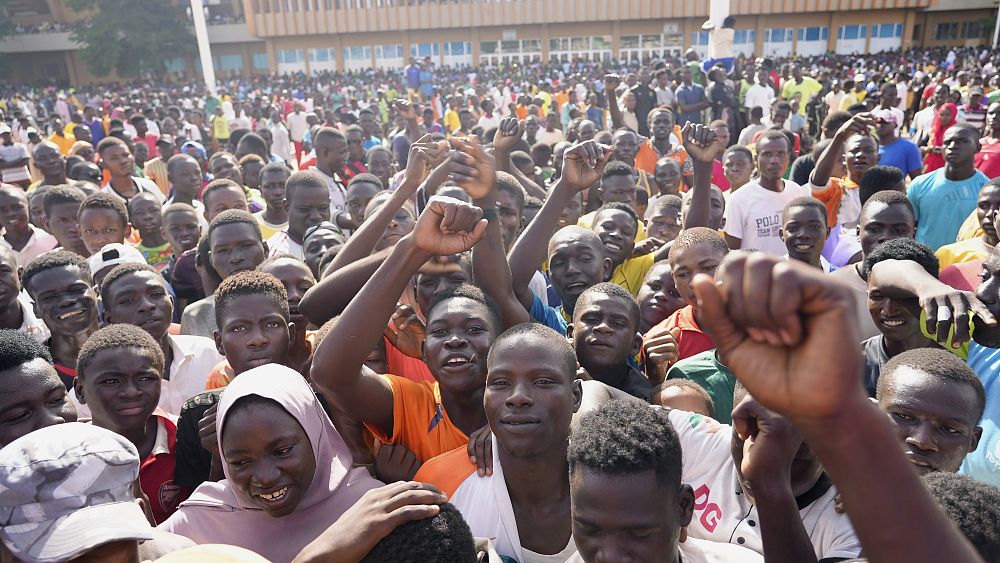 Demonstrators rallied around the Escadrille roundabout, near the French military base in Niamey's outskirts. They demanded foreign troops to leave the country, chanting, "We don't want the French army in Niger, let them go."
Demonstrators rallied around the Escadrille roundabout, near the French military base in Niamey's outskirts. They demanded foreign troops to leave the country, chanting, "We don't want the French army in Niger, let them go."
Since ousting Niger's democratically elected president a month ago, the junta has been exploiting grievances among the population toward former colonial ruler France and has turned to Russian mercenary group Wagner for help.
France has about 1,500 troops in Niger helping local forces fight Islamic extremists. The military cooperation has been suspended since the coup.
Their leaders say Bazoum's government wasn't doing enough to protect the country.