Professor Essien who is also the National President, Political Philosophers Association of Nigeria made this call when he met with the Honourable Minister of State for Petroleum Resources (Gas), Rt. Hon. (Obongemem) Ekperikpe Ekpo, KSM, at the NNPC Towers, Abuja, the nation's Capital.
Both leaders advanced directional conversation on topical issues in the industry including legal issues on how best to combat gas flaring and utilize flared gas in the petroleum sector within the context of environmental/petroleum ethics.
In his remarks, Prof. Essien disclosed that gas flaring occurs during production at oil rigs and refineries when excess amounts of methane and carbon dioxide are emitted or released into the air.
Citing relevant sections of the Petroleum Industry Act 2021 (sections 104 and 105), Prof. Essien emphasized the need for ethical compliance with ethical policies, regulatory frameworks and programmes that the Federal Government of Nigeria has put in place to prohibit gas flaring activities by petrochemical companies engaged in petroleum exploration in order to reduce flaring and to utilize flared gas. With this interaction, Prof. Essien and the Minister of State for Petroleum Resources (Gas) underscored the national importance of petroleum ethics in the Nigerian oil and gas industry.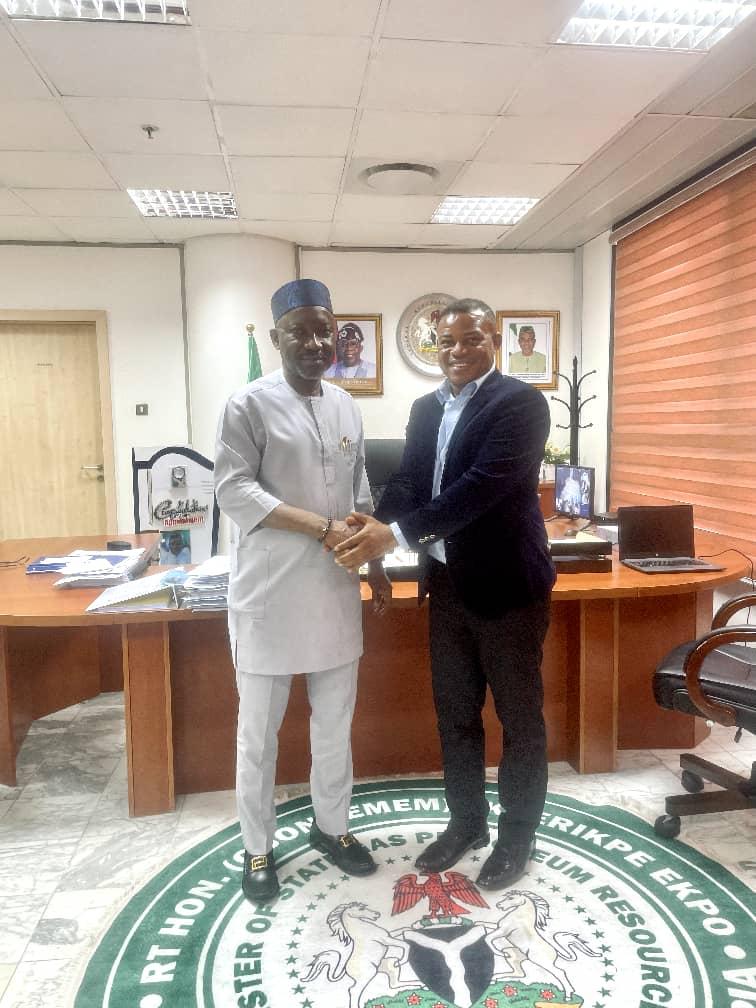 The University don stressed that the nation's economy is purposed to blossom given government's commitment to invest in the gas industry.
Prof Essien used the occasion to congratulate Obongemem Ekperikpe Ekpo on his appointment, swearing-in by President Bola Tinubu and subsequent assumption of office as the Honourable Minister of State Petroleum Resources (Gas). He commended President Tinubu for unbundling the Federal Ministry of Petroleum Resources into Oil and Gas Sectors for accelerated growth.
In his response, the Honourable Minister disclosed that the Federal Government is set to reform existing petroleum policies in order to optimize gas production and promote investment in the gas sector. The Minister expressed the optimism that there will be reforms, too, in environmental and petroleum ethics for the common good and progress of the country.
Essien is a Professor of Philosophy at Ahmadu Bello University, with expertise in Logic, Philosophy of Science, AI Ethics, Environmental/Petroleum Ethics and Political Philosophy.
He is an adjunct Professor at the University of Abuja.
Professor Essien is equally the International President of Ntaifiok Annang: The Annang Intelligentsia, and the National Coordinator, Ikot Ekpene Senatorial District Indigenes in Abuja.