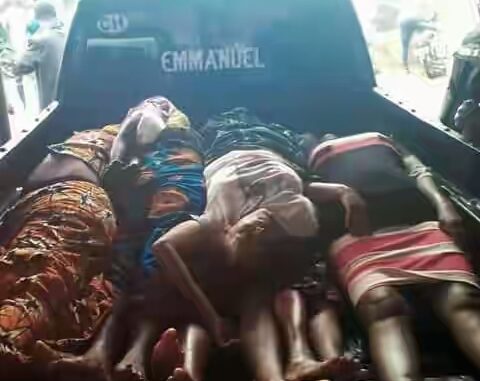 What Obiano & Police Commissioner are Desperately Trying to Hide Over Herdsmen Involvement in Ozubulu Massacre
By Wisdom Nwedene
It is no longer a news that on Sunday dozens of Christians were massacred while they were worshiping their God in St. Philips Catholic Church Ozubulu. But am still in shock at the speed rate which the governor of Anambra State, Willie Obiano immediately concluded that the dastardly act was carried out by a drug baron fighting with a popular man known as Bishop in Ozubulu.
In the history of the Igbos, they are not known for killing people inside the church because every Igbo Man considers a church as a holy place or a house of God and should always be kept holy and this has left me pondering why Obiano should immediately conclude that the killings of Ozubulu was done by two Igbo drug lords..
Fulanis have always hate the Igbos, especially the Christians and don't want to use their eyes to see them. Recall that if an Hausa man kills a Christian that the man automatically has a reward of 72 virgins in heaven and this very promise makes the Fulanis or Hausas to be killing Christians. Also recall that according to an eye witness who survived the incident said that the armed men came in Army Van and blocked the entrance of the church and started spreading bullets to everyone inside the church.
Had it been that they are looking for the man called Bishop or his family, they should have not spread bullets to everybody inside the church but thoroughly search for the man himself and take his life.
Igbos are not terrorists, fools, cowards to kill their fellow Igbos who are in the church worshiping their God. The government should stop covering the truth and let the whole world know that the Fulanis are behind the Ozubulu killings which left more than 50 Christians including a 5yr old boy death which made me wept bitterly.
(Wisdom Nwedene is an online newspaper editor at Igbere TV News & 9Newsng. He is also a writer & Motivational Speaker)