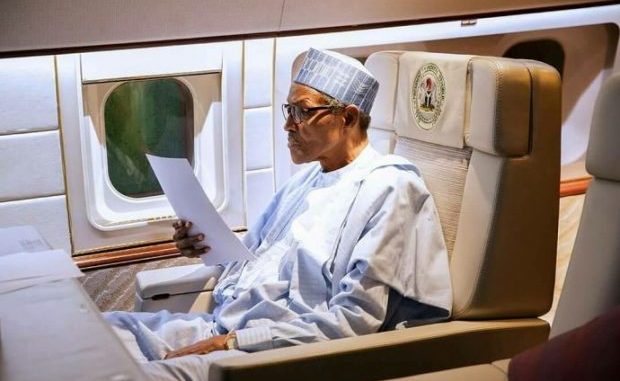 6 February, 2018
The President
Federal Republic of Nigeria
Aso Villa
Federal Capital Territory-Abuja
Nigeria
Dear Sir,
LACK OF PUBLIC INTEREST IN THE ALLOCATION OF N1.1 BILLION
FOR YOUR POLICY AGAINST RICE IMPORTATION.
Warm greetings to you Mr. President. I write to you today concerning a policy
of yours which maybe you don't know the gravity of it's hardship on your fellow  Countrymen and I promise to keep this missive as concise as possible.
I was terribly disappointed on 02 February, 2018 when I read that the Federal
Executive Council headed by you approved N1.1 billion to buy only 50 cars at
N22 million each for a joint task force to prevent rice importation which will
further increase the starvation of indigent Nigerians while the person who won
the contract for the supply of the 50 Cars will be smiling to the bank.
In 2015 when you emerged President of this great republic the price for a bag
of rice was N8,000. Locally produced rice since then till today has failed to meet
up with demands as to quality and quantity. The locally produced rice cannot
satisfy the current population as it is not even enough for those in the rural
markets talk more of the urban market making the reliance on importation
crucial. It's possible your daughter's wedding was not celebrated with local rice.
They cannot tell me that it is local rice that is being consumed in Aso Villa.
You placed harsh restriction on importation when the Country was unprepared
and it raised the price of the smuggled rice to about N18,000 per bag causing
hardship and starvation on indigent Nigerians who found it expensive even
when a bag was N8,000. Price of rice doubled and workers salary did not
increase. Now here are some key possibilities from the N1.1 billion allocation;
1. The task force to be empowered with 50 N22 million cars at 1.1. Billion in
total may still allow smuggling.
2. The task force may corruptly charge importers higher and the price of rice
will further increase maybe to N40,000 per bag in a few months.
3. Apart from the cars to be bought, the federal government is still going to
spend more billions maintaining the joint task force.
4. Indigent businessmen and drivers may get killed at the borders under the
guise of non compliance with your policy as we have heard of in recent times.
5. Local rice may not meet up with public demand because the farmers are not empowered.
6. Locally produced rice will get caught up with inflation and become also too
expensive due to lack of competition and scarcity.
6. Hunger will increase to a higher level than it is now.
7. People are going to criticise you and your policies the more.
Instead of setting up a task force to be intimidating innocent business people,
why not do the following;
1. Rescind the N1.1 billion allocation as it is obviously uncalled for.
2. Allow easy importation. Remember it also generates revenue.
3. Use the 1.1 billion to empower local rice farmers and aspiring rice farmers
to produce food for this County.
4. Divide the N1.1 billion into 11,000 and you will have N100 thousand to
11,000 rice farmers in the 36 States. That way you will be empowering 305
farmers in each State. You may even increase the number of awardees instead
of maintaining the task force.
Imagine the magnitude of rice product this empowerment will yield the next
year. This can end hunger in a State for two years. There will be no need for
importation of rice. Employments will be created and we may even stand a
chance of exporting our own rice.
If bags of locally produced rice are everywhere and selling cheaper than the
imported rice you won't be the one to advice Nigerians on the choice of local
rice. You don't need a task force to compel people not to patronise legit food of
their choice in a democracy.
You don't need a restriction on importation to solve the problem of dependence
on importation and the competition between local and imported rice but if at
all you believe in the restriction then you should have prepared Citizens
because food is part of daily life requiring care and time when policies are being
formulated. People can no longer afford food because of your policy
In 2015 when you became President and a bag of imported rice was N8,000 if
you had empowered local rice production well enough and also allowed easy
importation by now local rice would have given the imported rice a good
competition. By now maybe a bag of imported rice will be N4,000 and in a way
it will give the naira value in the international market because a few naira will
be chasing big international goods unlike now than a lot of naira is chasing
small goods.
Use the federation's money to empower the people not to intimidate them. I
don't want to believe you are a tyrant. And please get someone you can trust
and support her or him for 2019 so you can take a rest. You are a national hero.
You have done your bit for your Country and Nigeria shall remember you
forever. Well-done your Excellency.
Thank you.
Yours faithfully,
Austin Okpe, Esq.
(Austin Okpe is an Abuja base lawyer)